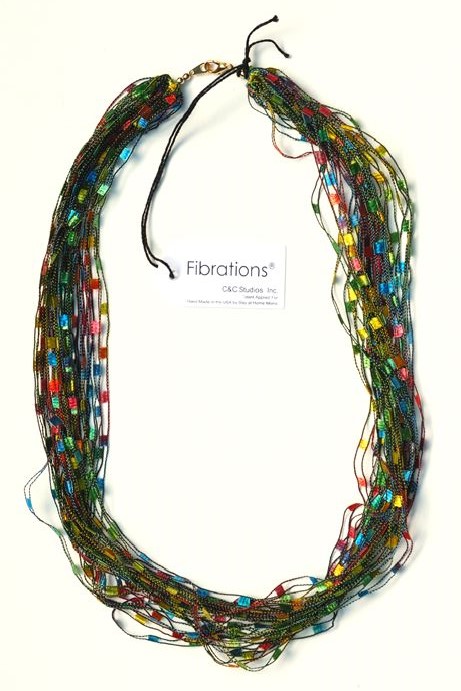 Handmade in the USA by stay-at-home moms
Log In or Register
Welcome to the Fibrations® ordering web-site. We are happy to work with you! Fibrations® is a wholesale only business. Only qualified retail stores may order. To order, you must register with the site using the button above. When we receive your request, we will e-mail you back with your username and password.
Fibrations® necklaces are hand made in the USA from Italian, Turkish, synthetic and natural fibers. Many fibers are hand dyed in the USA.
Fibrations® are the versatile fashion statement for the coming seasons, reflecting our ever changing lifestyles. With over 200 styles and colors—there is something for everyone: THE ORIGINAL Fibrations®!
Learn More